PanoramAH! Skylight wins Architects' Darling Award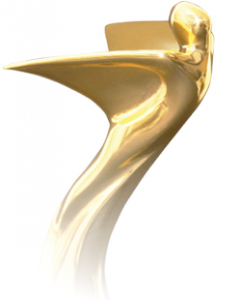 On October 29th 2014, the PanoramAH! Skylight was named Gold prize winner of the Architects' Darling Award for Best Product Innovation. The award was presented to Unlimited Solutions GmbH – the German representative for PanoramAH! This was a new award category for the annual competition, which is organized by Heinze, Germany's leading information platform for construction products, company profiles and architectural objects.
Of the approximately 60 products nominated for the newly created award category, the PanoramAH! Skylight won the most votes from the 1,700 architects and planners that took part in Heinze's survey.
The PanoramAH! Skylight is an innovative solution that allows the opening of sloped glass panes, allowing easy access to balconies and roof terraces. Developed as a solution for an Architectural Solutions project in Stockholm for the Swedish architectural firm Rex +, the system is based on a unique track system, which allows the operation of sliding partitions at any angle. The solution can be both manual or motorized and can be linked to home automation systems for features such as scheduled opening/closing, rain sensitive closing or intelligent heated glass. The skylight can be produced in up to 4m2 panels, and is currently being developed for larger dimensions. Earlier this year, the PanoramAH! Skylight was also awarded "Best of the Best" by Red Dot.