Architectural Solutions supplies new Vipp house with a view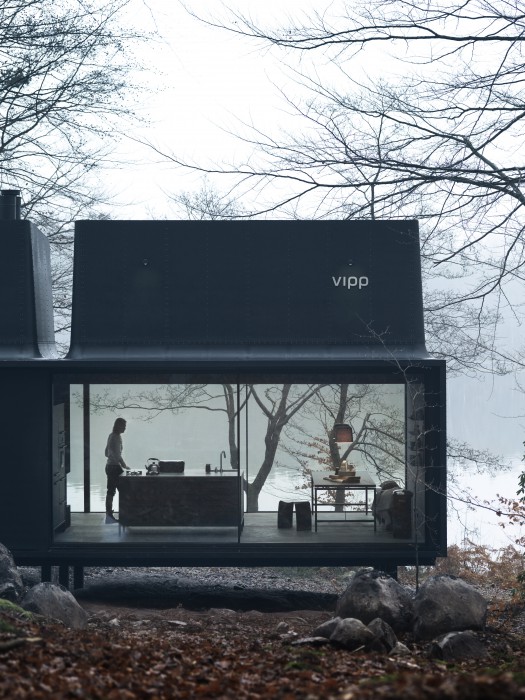 The Danish brand Vipp – best known for its designer bins and kitchen accessories – has taken its lifestyle concept a step further with the launch of the Vipp Shelter, a fully-furnished, galvanized steel retreat. The 55m2 prefab structure is delivered in two containers and assembled on site. The main level of the two-story structure features PanoramAH! sliding windows on two of its four sides, which were supplied and fitted by Architectural Solutions.
The Vipp Shelter is a place for escape – a container designed for living in – where inhabitants can enjoy the beauty of its surroundings. One side of the main level has a glazed facade measuring 2.6 metres high and 11 metres long, constructed from four PanoramAH! Series 38 sliding profiles on a two-track system. The PanoramAH! system allows the shelter's inhabitant to open the windows, thus removing any division between the interior and the structure's surroundings. The other side of the main level features two floor-to-ceiling sliding profiles, measuring 2.6 metres high and 5.6 metres long. The use of PanoramAH!'s Series 38 double-glazed system with its slim 20mm profile, not only offers optimal insulation, but also a view with minimal interference and maximum exploitation of natural light.